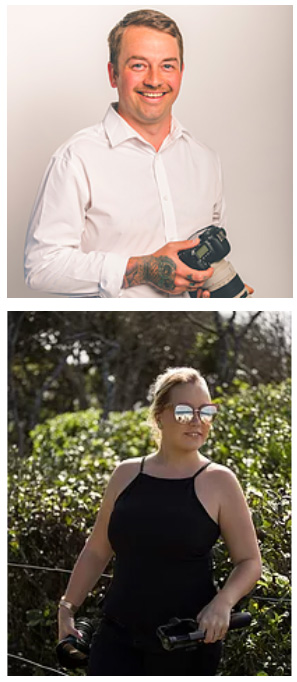 Jase has been based in the Manning Valley since he was born and first seriously picked up a camera in 2006. It was closer to 2009 that Jase became truly passionate about photography in the wedding industry, and this passion has only grown year by year.
Ask anyone close to Jase and his team and you'll soon find that wedding photography is simply their biggest passion. For over ten years, Jase has worked tirelessly at his love for wedding photography.
It is perhaps this passion that has seen him train under some of the best wedding photographers in the world, and receive awards on an international stage, as well as shooting weddings all over Australia, and destination weddings overseas.
In 2020, Jase partnered with some of his closest, trusted friends to offer an add-on option for couples wanting the complete photo and video coverage - slowly building a dedicated and passionate team that will capture every moment while you enjoy your day.
For Jase & the team, Wedding Photography and Videography is a genuine, sincere passion and we strive to ensure that couples have a fun and memorable day. It's our pleasure to join in your celebration and party alongside you and your families.
Send us a message and let us know your thoughts and requirements - we're more than happy to assist!